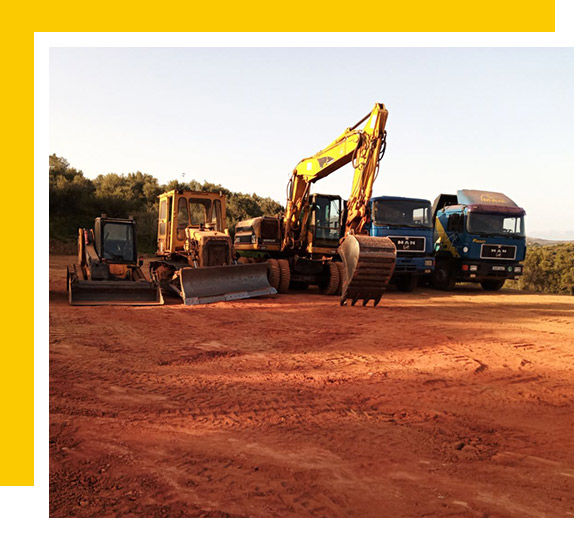 EARTHMOVING
BOUTSIKARIS - POLYMENAKOS | Constructions & Earthworks Gythio

Our company "BOUTSIKARIS - POLYMENAKOS", which is located in Gythio, is successfully active in the construction of all types of earthworks and can cope with special and demanding work in Laconia, throughout the Peloponnese and throughout Greece.
Thanks to our remarkable presence and experience in the field of earthworks, we can reliably meet the support of any construction requirements with the end result of the timely and technically perfect implementation of each project.
---
WE UNDERTAKE

Our modern machines, useful and specialized technology, contribute to the completion of the works and the creation of a perfect result in terms of time margins and the requirements of our customers. Our staff has the necessary experience and know-how for any kind of earthmoving work.
---

Excavations

Scratching

Demolition

Road openings

Outdoor configurations

Cleaning plots leveling

Road construction works

Irrigation projects

Junk collection

Rubble - earthworks

Earthmoving contracts

Transport of debris & aggregates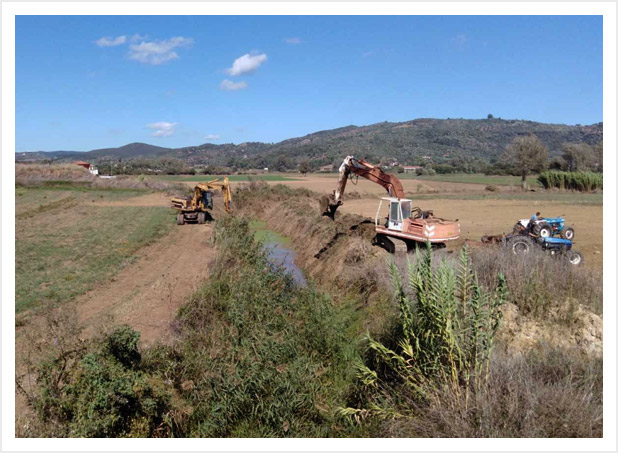 ---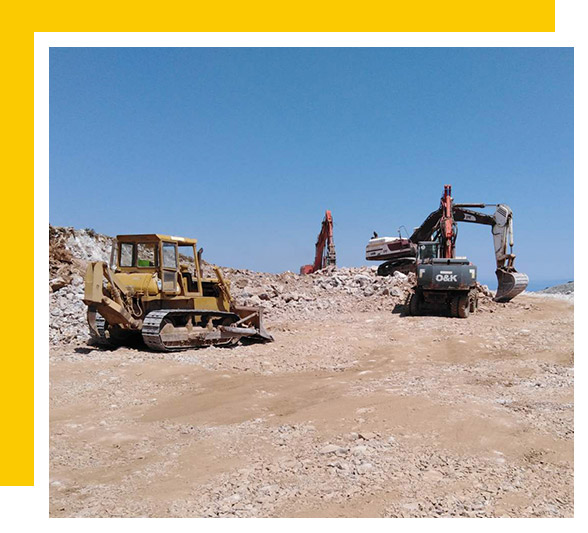 CONSISTENCY AND PROFESSIONALISM

All the work we undertake is completed on the pre-agreed time and always with respect for the environment. We offer effective solutions even in the most difficult points in any kind of contracting.
The specialized staff, the impeccable professionalism and the quality are all the reasons that are trusted and preferred by individuals, technical companies, contractors but also for public works in Gythio, Sparta, all over the Peloponnese and all over Greece.
Contact us to discuss your needs and suggest the best solution for the job you want to do.